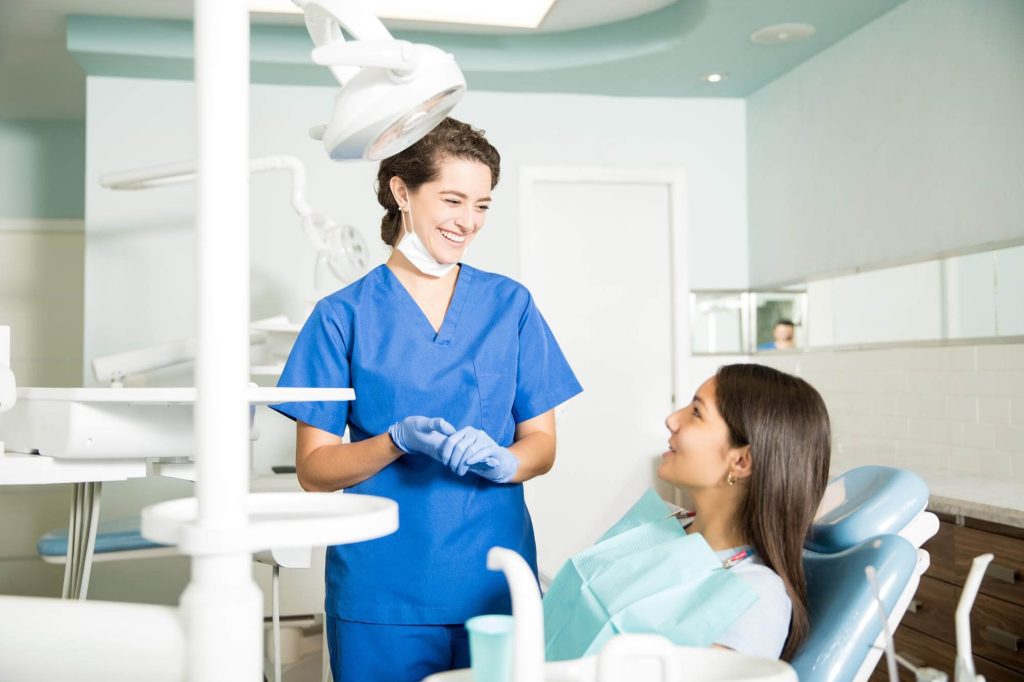 When a dental emergency strikes, quick action is crucial to alleviate pain and prevent further complications. At Postle Dental Group, we understand that dental emergencies can happen at any time. Our team of experienced dentists is here to address your dental emergency promptly and effectively, ensuring your oral health is in good hands.
Why Choose Our Emergency Dental Services?
Immediate Assistance: Dental emergencies can be painful and distressing. Our emergency dental services ensure that you receive prompt attention and relief, no matter the time of day.
Experienced Emergency Dentists: Our highly trained and experienced dentists have handled various dental emergencies with precision and compassion. They have the expertise to diagnose and treat a wide range of urgent dental issues effectively.
State-of-the-Art Facilities: We are equipped with advanced dental technology and state-of-the-art facilities to provide efficient and accurate emergency dental care. Our modern equipment allows us to diagnose and treat emergencies with the utmost precision.
Common Dental Emergencies We Treat:
Severe Toothaches: Intense and persistent tooth pain can indicate various issues, including tooth decay, infections, or abscesses. Our emergency dentists will promptly diagnose the cause and provide immediate relief.
Dental Trauma: Accidents can lead to broken, chipped, or knocked-out teeth. Quick action is essential to save the tooth or prevent further damage. Our emergency dental team is skilled in handling dental trauma cases.
Lost or Loose Fillings/Crowns: A lost or loose filling or crown can expose sensitive tooth structures and cause discomfort. We can replace or reattach them to protect your teeth from further damage.
Abscessed Gums: An abscessed gum can lead to severe pain and swelling. Our emergency dentists can provide drainage and infection management to alleviate discomfort.
Broken Dentures: If your dentures break, we understand the importance of getting them fixed promptly to ensure your comfort and confidence in daily activities.
How to Handle a Dental Emergency Before Reaching Us:
Stay Calm: Try to stay calm and composed, as it will help you think clearly and take appropriate action.
Rinse with Warm Water: For any injury or irritation, rinse your mouth with warm water to clean the affected area.
Control Bleeding: If there is any bleeding, use a clean cloth or gauze to apply gentle pressure on the affected area.
Preserve a Knocked-Out Tooth: If a tooth gets knocked out, handle it by the crown (top part) and avoid touching the root. Place it in a container with milk or saliva to keep it moist until you reach our dental office.
Contact Postle Dental Group for Emergency Dental
When you face a dental emergency, don't hesitate to contact Postle Dental Group for immediate assistance. Our emergency dental services ensure you receive timely and expert care when you need it most. Call our emergency hotline now at [Your Emergency Contact Number] to receive fast relief and professional attention. Your oral health is our priority, and we're here to provide you with the care you deserve during your dental emergency.
Commonly Asked Questions about Emergency Dental Services
What qualifies as a dental emergency?
A dental emergency is any situation that requires immediate attention to alleviate severe pain, prevent further damage, or save a tooth. Common dental emergencies include severe toothaches, knocked-out teeth, broken or chipped teeth, abscessed gums, and lost fillings or crowns. If you are experiencing intense pain or have suffered a dental injury, it's best to seek immediate help from our emergency dental team.
Do I need to be an existing patient to receive emergency dental care?
No, you do not need to be an existing patient at Postle Dental Group to receive emergency dental care. Our emergency dental services are available to both new and existing patients. If you are experiencing a dental emergency, simply contact us, and our team will be ready to assist you.
What should I do if I have a knocked-out tooth?
If you have a knocked-out tooth, time is of the essence. Handle the tooth by the crown (the top part), avoid touching the root, and rinse it gently with water if it's dirty. Try to place the tooth back into its socket if possible, ensuring it faces the correct way. If reinserting the tooth is not possible, store it in a container of milk or your saliva to keep it moist. Then, get to our dental office as quickly as possible for immediate care.
How much will emergency dental treatment cost?
The cost of emergency dental treatment can vary depending on the nature of your dental emergency and the required procedures. During your emergency visit, our dental team will assess your condition and provide you with an estimate of the costs involved. We work with various dental insurance providers and offer flexible payment options to make emergency dental care accessible and affordable for all.
Can I use my dental insurance for emergency dental services?
Yes, in most cases, dental insurance covers emergency dental services. However, the coverage may vary based on your specific insurance plan. Our friendly staff will be happy to assist you in understanding your insurance coverage and maximizing your benefits.
Are your emergency dental services available during holidays and weekends?
Yes, absolutely! Dental emergencies can happen at any time, and we understand the urgency. Our emergency dental services are available during holidays and weekends, ensuring you have access to prompt dental care whenever you need it.
What if I'm nervous about dental treatment?
We understand that dental emergencies can be stressful, especially for patients who experience dental anxiety. Our team is trained to provide gentle and compassionate care, and we offer sedation options to help anxious patients feel more relaxed during their emergency dental visit.
How can I prevent dental emergencies?
While some emergencies are unavoidable, certain preventive measures can help reduce the risk of dental emergencies. Maintaining good oral hygiene, wearing mouthguards during sports activities, avoiding chewing on hard objects, and visiting your dentist regularly for check-ups can all contribute to better oral health and lower the likelihood of dental emergencies.

Contact us for Emergency Dental Care
If you have more questions about our emergency dental services or are experiencing a dental emergency, don't hesitate to contact Postle Dental Group at (614) 850-0446. Our team is here to provide you with immediate attention and effective care to restore your dental health and bring back your smile.