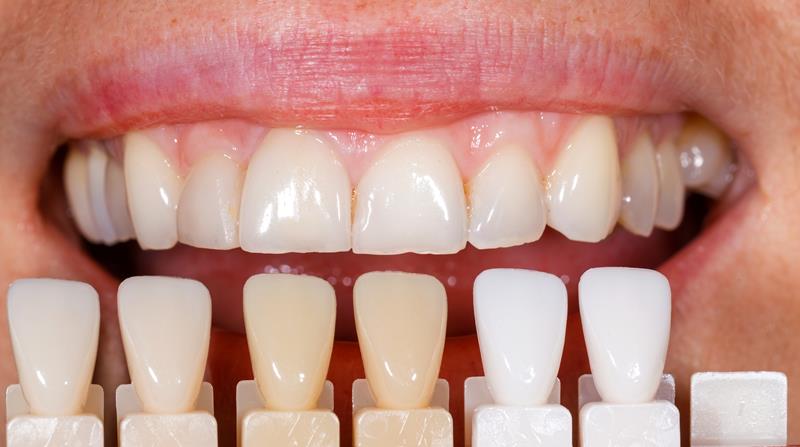 If you are unhappy with the look of one or more of your teeth, you may be a good candidate for dental veneers. A dental veneer is a porcelain cover that is bonded over the front of your tooth to restore its size, shape or color. Veneers are used to enhance the appearance of your front teeth and to give you the smile that you have always wanted.
How Veneers are Fabricated
Dental veneers are meant to look like your natural teeth and are custom made for you. The veneers are color-matched to your other teeth and molds and measurements of your teeth will be made and sent to a lab to be fabricated. The entire construction process for your veneer will take around 2-4 weeks.
Benefits of Veneers
The main benefit of veneers is that they can restore the cosmetic look of your smile and fix imperfections with your teeth. They are custom-made to resemble your natural teeth and are resistant to staining and chipping. Whether you are unhappy with the size, shape, spacing, color, or position of your tooth, a veneer can make your teeth look flawless.
Candidates for Veneers
If you are unhappy with your smile and are in good overall oral health, then you are likely a good candidate for porcelain veneers. If you have excessive tooth decay or other underlying dental problems, these issues must be addressed before you consider dental veneers. Additionally, if you grind your teeth at night you may not be a good candidate for veneers as they are likely to chip and wear away.
To learn more about veneers or to see if you are a good candidate for these appliances, call Postle Dental Group today at (614)-850-0446!