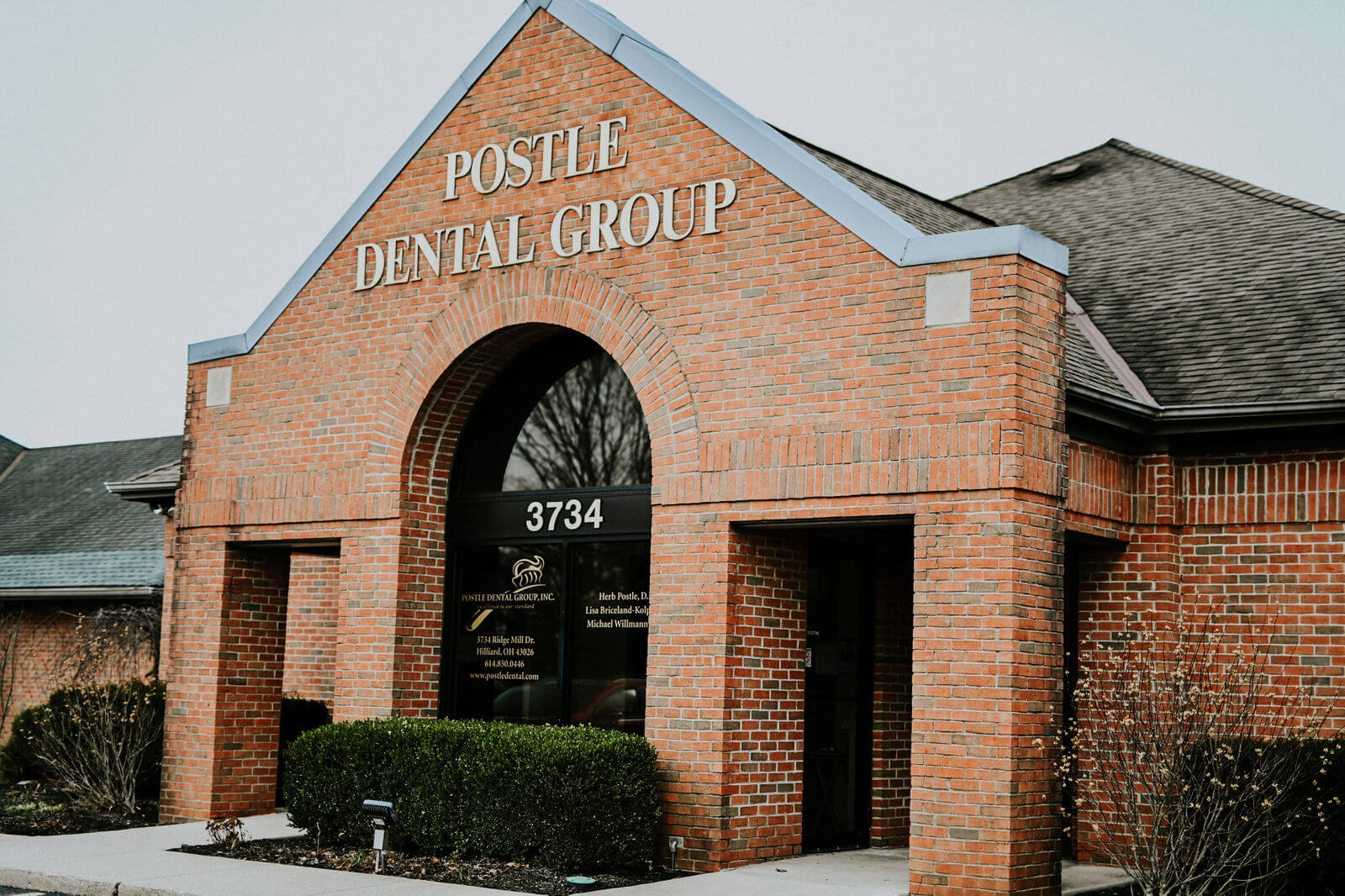 Located off of Fishinger Blvd., in Mill Run, Postle Dental Group is proud to serve Hilliard, Dublin, and the greater Columbus area. We are a dental practice with high standards and are committed to excellence – dating back generations! Every member of our staff enjoys building relationships with our patients over the years. And we'd love for you and your family to become part of our family.
Dr. Herb and his team lead Postle Dental Group with 30 years of experience, along with Dr. Lisa, Dr. Michael, and their dedicated staff. We're happy to provide Hilliard and Dublin families with preventive dental care, like cleanings and fluoride treatments; restorative dental care, like crowns and veneers; and cosmetic dental care, like bonding and teeth whitening.
Interested in scheduling an appointment with us? Just fill out the contact form below, or fill out the "Request an Appointment" form found on the left menu. We look forward to seeing you! If you're unable to make your appointment, or you may be late, please notify us as soon as possible.
Contact us by phone or through email using the form below. We look forward to hearing from you. Our goal is to provide expert care – taking time to answer your questions and help with any concerns. Please contact us today for all your dental needs in Hilliard!
Postle Dental Group
3734 Ridge Mill Dr
Hilliard, OH 43026
Phone: (614) 850-0446
Send Us A Message
Business Hours
Mon: 7:00 am-7:00 pm
Tue: 7:00 am-7:00 pm
Wed: 7:00 am-7:00 pm
Thu: 7:00 am-7:00 pm
Fri: 7:00 am-5:00 pm
*Sat: 8:00 am-2:00 pm
*Select Saturdays Only
Our Location